April Fools - McGett a Wedding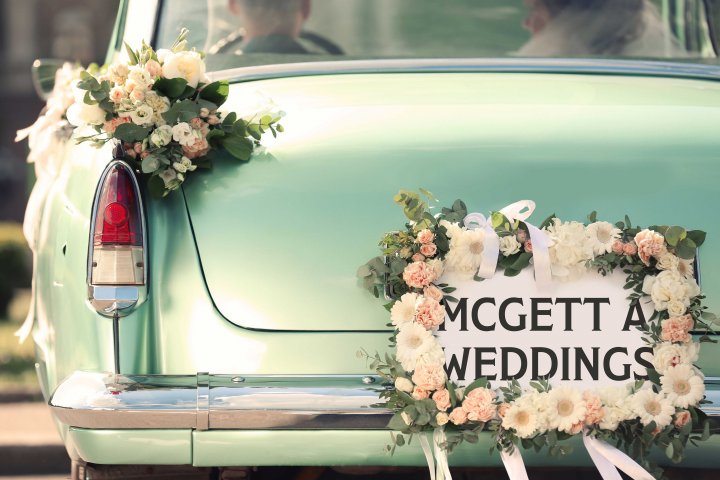 Organising your wedding? Look no further than McGettigan's!
Known for throwing the best parties and providing endless craic and funfair McGettigan's are expanding their services, to now offer an amazing wedding planning service that will ensure every part of your special day is taken care of.
Nothing beats an Irish wedding, and McGettigan's wants to offer bride and grooms an unforgettable experience, creating lasting memories for them, their friends, and families.
The idea came from CEO Dennis McGettigan after a shock proposal at the Dubai World Cup their year when Jacob Walsh proposed to Ruby Matthews on Meydan's Apron views. Jacob professed that after meeting Ruby on a night out at McGettigan's that he spent the rest of his holiday in Dubai meeting up with Ruby almost every night and he had fallen in love and was ready to take the leap.
Speaking about the wedding expansion plans Dennis says "After seeing the young couple get engaged, a light bulb went off and I knew there is no wedding more suitable to a young couple like this, than one planned by McGettigan's. We're going to help them plan the wedding, hen do, stag do, wedding Day, and honeymoon. I don't see why we can't do that for any couple who want to make lasting memories together. So "McGett a Weddings" started then and there."
Services will include private hire of McGettigan's venues, with custom food and beverage menus, boasting the best drinks packages available in the wedding events industry. Our service will provide a turn-key package for a truly memorable wedding day, as well as engagement parties, hen & stag dos and honeymoons.

The "McGett a Weddings" promise is to bring the best entertainment, catering, decorations, and Irish charm, guaranteeing the best memories and fun for all your guests.