Coming up at McGettigan's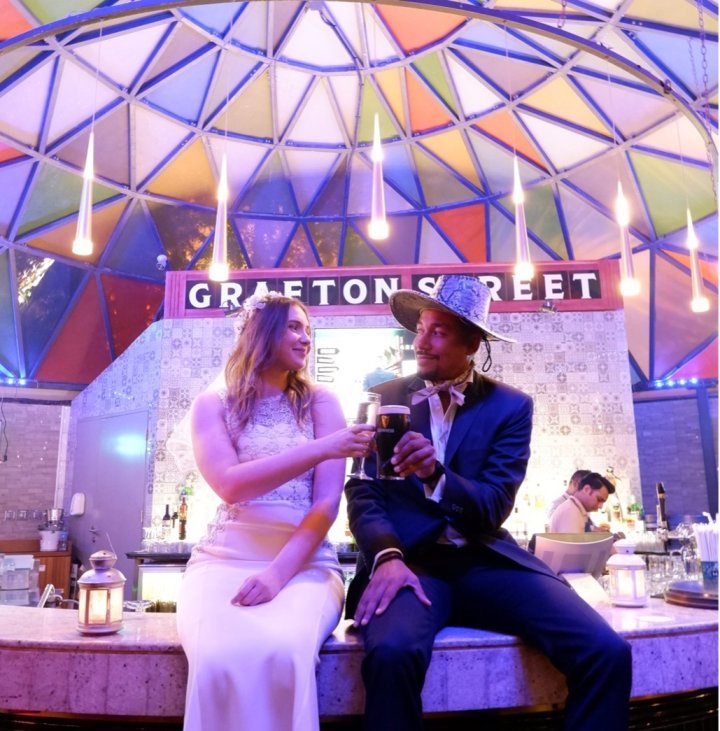 New Funday Roast every Sunday at JLT and The Wedding Brunch - Part Two.
Funday Roast at McGettigan's JLT!
Looking for somewhere to take the kids this weekend and enjoy a couple of guilt-free drinks? Look no further than McGettigan's 'Funday Roast'.
This newly launched family will cater to parents over the summer months, in our fully air-conditioned summer tent, offering a relaxing afternoon with plenty of fun and games to keep the little ones entertained while you catch up and wind down with friends.
Parents can enjoy a few cheeky drinks with all day Happy Hour and tuck in to a traditional Sunday Roast (or Irish Breakfast) served all day, while Catboy and Lorra keep the kids entertained with a family quiz from 1-3pm. For parents who want to get a little more hands on, theres plenty of scope to join in with the fun and take part in the quiz, but wary, Catboy has no problem putting mums and dads through their paces!
Sunday Roast is AED 109, with a Kids' Roast for AED 79, Kids' Menu available and Happy Hour prices starting from AED 28.
Where: McGettigan's JLT
What: Funday Roast
When: All day every Sunday, Family Quiz from 1-3pm
Price: Sunday Roast AED 109, Happy Hour Drinks available all day
Booking: www.mcgettigans.com/fundayroast
Here comes the Bride… again.
It's been a year since our dearly beloved Ruby & Jacob tied the knot at our first McGettigan's Wedding Brunch, with plenty of drama, craic and live music to boot.
The Wedding Part 2 takes over JLT's Grafton Street Brunch and sees the return of our wedding party to the top table with a brand new story of love, romance and family drama alongside everything you'd expect from a great Irish wedding reception: Live Wedding Band, Bottomless Open Bar, generous buffet, colorful characters and absolutely great craic!
Our story picks up with the same Irish lass Annabelle, who ran away from the last wedding brunch with the Best Man! The runaway bride fled to the United States, where she was subsequently swept off her feet by a Texas cowboy by the name of Kit Cassidy. Kit is head over the heels of his cowboy boots for Annabelle, and is determined to tie the knot before her head turns… again!
Summoning his tough-talking father to Dubai in double-time to make sure the wedding goes off without a hitch, he books the summer tent at Mcgettigan's JLT for family and friends. What could possibly go wrong? The weddng party at the top table of course are played by professional actors but you're all invited to dress up and attend as wedding guests.
Brunch runs from 12.30-4.30pm for AED 299 (Premium Package Only), followed by the Drunch package from 5-8 pm at AED 199 for house pours and AED 249 with bubbles and draught, including Ireland's favourite pint of black stuff.
Where: McGettigan's JLT
What: The Wedding Brunch
When: Saturday, June 10th
Price: AED299 (Great food and unlimited premium beverages)
Booking: www.mcgettigans.com/wedding