McGettigan's announce Lea Heart and The Parlotones international concert dates in September!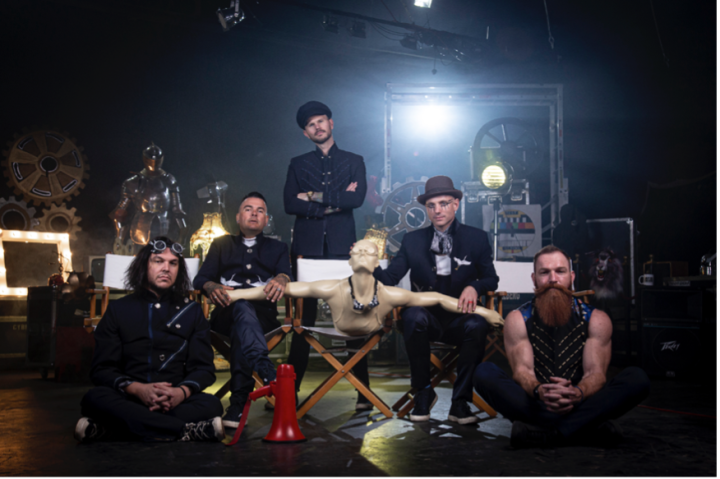 Get your tickets exclusively on the McGettigan's online shop.
UAE, Dubai, 9th August:
McGettigan's announce two major acts to perform at The Baggot, McGettigan's JLT this September. kicking off the month with up-and-coming Irish pop sensation Lea Heart on Friday, 1st September and following up with South African indie rock legends, The Parlotones on Friday, 22nd September. Both gigs have EARLY BIRD tickets on sale now, so get your tickets in early for one, or both, of these fantastic concerts at McGettigan's.
Lea Heart returns to Dubai for a headline gig at McGettigan's JLT
The first gig of the season at McGettigan's see't the the return of LEA HEART for a headline gig at The Baggot McGettigan's JLT on Friday 1st September. After wowing the crowds as a support act for The Script during The Ultimate Paddy's Fest earlier this year, it was only a matter of time before the rising star of Irish pop music returned for her very own gig.
Lea Heart found success three years ago after her debut single "Older" went straight to number 1 on the iTunes charts in Ireland and top 10 in the Shazam charts. Since then, there has been no going back for the Irish pop singer. With a nomination for "Breakthrough artist of the year", she has amassed over 11 million streams, graced the biggest stages in Ireland and been the support act for Sigrid, The Script and Lewis Capaldi since then. After the success of her own hits such as Older, A Million Goodbyes, and Happier, Lea headlined her own sell-out show at The 3Olympia Theatre in Dublin and has since relased new singles, Don't Tell me and Stronger Together.
Fans in Dubai will get the chance to hear all her hits live and enjoy an up-close and personal performance in The Baggot, McGettigan's JLT. Supporting Lea Heart on September 1st will be much-loved indie-pop band 'Lavengro', who have been making waves across Ireland with their upbeat & punchy hooks. Hailing from County Derry, the four-piece band climbed the charts last year with their hit "Falling" and are sure to set the energy levels to a high level for Lea Hearts performance.
The Parlotones get set to rock The Baggot this September
South African favourites THE PARLOTONES are coming to The Baggot, McGettigan's JLT on Friday 22nd September.
Formed in 1998, the band have over two decades of hits and 8 studio albums to draw from when they take centre stage at McGettigan's next month. Known for their Britpop origins, and fronted by lead singer Kahn Morbee, The Parlotones' music has evolved to encompass a diverse range of genres, with lyrics centered on relatable themes such as love and everyday life, complemented by engaging and memorable melodies, to satisfy fans of many music tastes.
Dubai Fans can expect performances of the bands top hits like I'll be there, Push me to the Floor, I'm only Human and more. With The Baggot as the gig venue, concert goers are guaranteed an intimiate gig, and enjoy jamming and singing along to their favourite tracks with the band playing just an arms length away.