McGettigan's celebrates EID with drinks from just AED 15!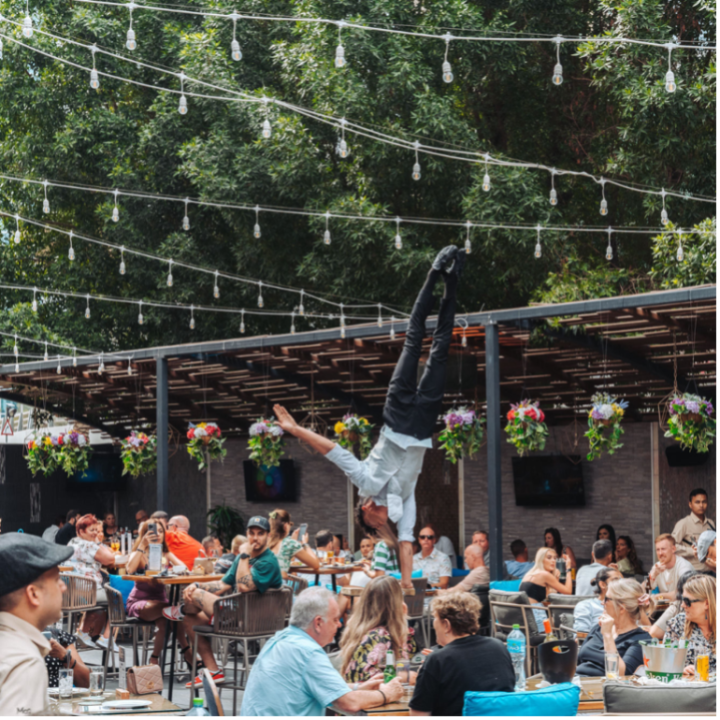 Visit McGettigan's over the holiday and enjoy Eid Specials in each of the venues, with AED 15 drinks, extended Ladies Night offers, Double Brunches and more…
Dubai, April 2023: Look no further for ways to make the most out your long Eid break! McGettigan's venues across the city have put together some unbeatable value deals to enjoy a catch up with friends, enjoy live entertainment and let your hair down.
AED 15 Drinks!
Starting the holidays off with an unbeatable deal, enjoying your favourite pours from just AED 15 at McGettigan's DWTC on Wednesday and Thursday, and at Home by McGettigan's on Thursday. Both venues will also have live music creating a great atmosphere for a fun afternoon out.
Where: McGettigan's DWTC & Home by McGettigan's City Walk (Thursday only)
What: AED 15 Eid Specials
When: Wednesday & Thursday, 3-9pm
Price: AED 15 per select drink
Booking: Walks in are welcome.
Back-To-Back Ladies Nights
Ladies are in for a treat this Eid with back-to-back Ladies Night from 3-9pm at the flagship McGettigan's in JLT. Catch up with your pals and enjoy live music with perfectly poured cocktails and a great atmosphere. On Wednesday 19th, and Thursday 20th ladies can enjoy three complimentary drinks with a 50dhs discount towards some delicious bites for just AED 50 per person.
Where: McGettigan's JLT
What: Ladies Night Eid Special
When: Wednesday & Thursday, 4-10pm
Price: AED 50 inc three complimentary select drinks and a 50dhs food voucher
Booking: Walks in are welcome.
Unlimited Sundowners
Those looking for a serene spot to enjoy unlimited refreshments can head down to McGettigan's at Souk Madinat and enjoy sundowners with live music while taking in breathtaking views of the Burj Al Arab and Madinat Canals.
This 3-hour Sunset Sips Eid special includes a main course and unlimited premium beverages, including draught hops, cocktails and bubbles!
Where: McGettigan's Souk Madinat
What: Sunset Sips Eid Special
When: Thursday, 6-9 pm & Friday 3-6 pm
Price: AED 249 (Premium) inc main course and 3 hours unlimited beverages
Booking: Walks in are welcome.
Double Brunch!
McGettigan's JLT is doubling down on the newly launched Grafton Street Brunch, with street performances, live music, and limited-time pop-up cocktail bars serving up new concoctions to try during each visit. There're also brunch games for the adventurous with plenty of prizes hosted by Dubai's favourite RJ Jono.
Guests looking to fill up their holiday calendars can pencil in the Grafton Street Brunch on Friday and Saturday from 1-4 pm for a pocket-friendly AED 199, or upgrade to premium beverages with draught and bubbly options for just AED 249. Followed by an optional drunch package from 5-8 pm for just AED 199.
Where: McGettigan's JLT
What: Grafton Street Brunch & Drunch
When: Friday & Saturday, Brunch 1-4 pm, Drunch 5-8 pm
Price: AED 199 (House) & AED 249 (Premium inc draught & bubbles)
Booking: mcgettigans.com/shop