The High Kings live on stage at McGettigan's JLT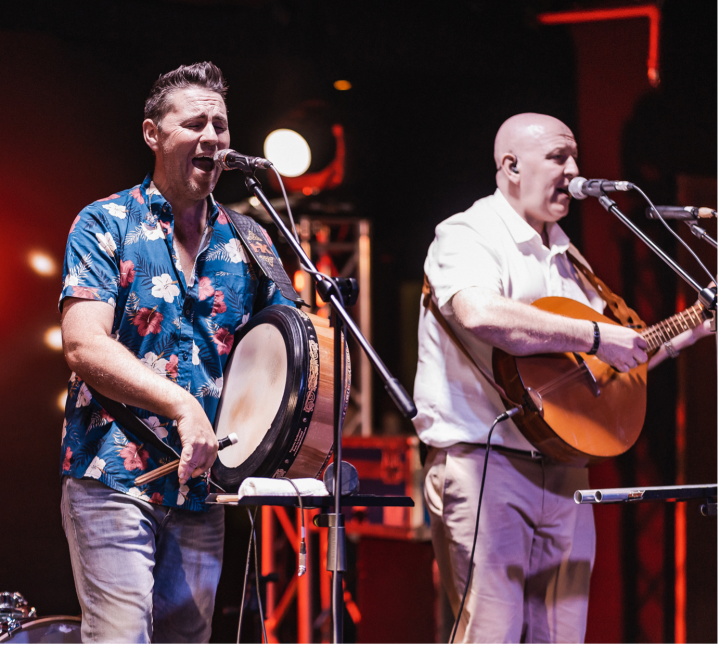 Experience an Unforgettable Night of Irish Folk Rock this Friday, May 26th
Dubai, UAE - May 24, 2023
McGettigan's JLT is proud to present another energetic night of live music with The High Kings this Friday, May 26th.
Taking over The Baggot, the back room known for its intimate yet electrifying atmosphere, this concert promises to be a memorable experience for all Irish music enthusiasts to enjoy one of Ireland's most celebrated folk bands, The High Kings, stopping off in Dubai for one night only on the way home from their recent Australia tour.
The High Kings are a globally acclaimed Irish folk band, renowned for their soulful harmonies and electrifying performances. Drawing inspiration from traditional Irish music, this four-piece band has captivated audiences worldwide with their modern twist on classic folk tunes. With a discography filled with chart-topping hits and a reputation for delivering unforgettable live shows, The High Kings continue to win the hearts of fans wherever they perform.
Doors open at 7pm for fans to secure their spots, soak in the ambiance and grab a few glasses before the gig starts, with fantastic deals on buckets of hops and bottles of grape.
For one night only, patrons can revel in the best Irish night this side of St. Patrick's Day with exceptional entertainment and traditional Irish hospitality. Witness the remarkable talent of The High Kings, The Baggot is bound to be bouncing!
Grab your tickets from www.mcgettigans.com/shop, while tickets last.