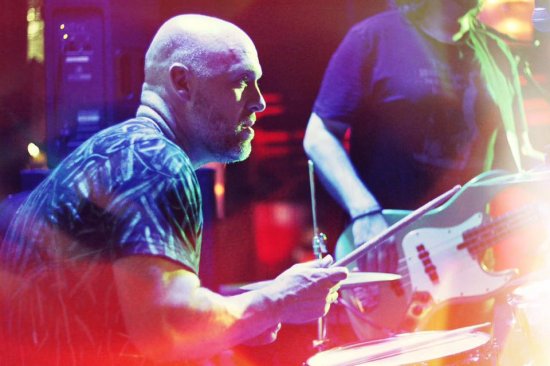 MATT GRIEVES
Genre:

Can play anything!

Biography:

A renowned musician in his own right and a music fan since a very early age, it's no surprise that Matt took to DJ-ing with ease and natural flair. Having performed live drums and percussion alongside international DJs and playing live with bands of all styles, his ability to skip effortlessly from genre to genre makes him an absolute crowd-pleaser.

Favorite
song:

Enjoys playing whatever the crowd wants!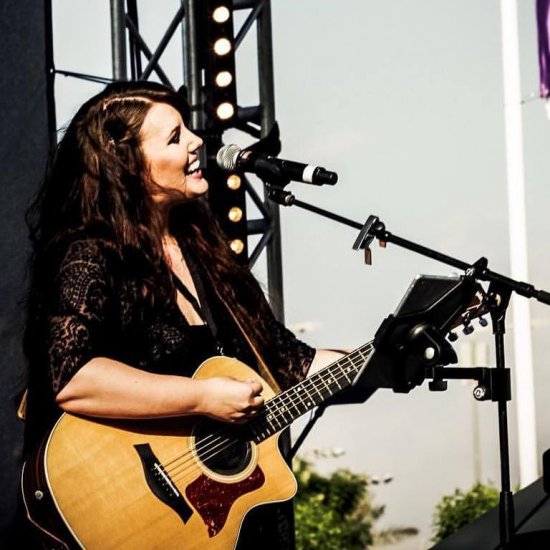 LEANNA KERRY
Genre:

Pop, Rock, Acoustic

Instagram:

Facebook:

Biography:

Originally from the UK, musician Leanna Kerry performs across an extensive spectrum of genres and styles as a singer, from pop and easy listening to jazz, rock, and classical, with the ability to accompany herself as an accomplished pianist and acoustic guitarist. Leanna's music career has seen her travel around the globe, performing in the UK, Europe, North America, Asia, and the Middle East.

Leanna is also an Adele tribute act, 'Almost Adele'. You can find Leanna performing on a regular basis around the United Arab Emirates.

Favorite
song!

Anything by ABBA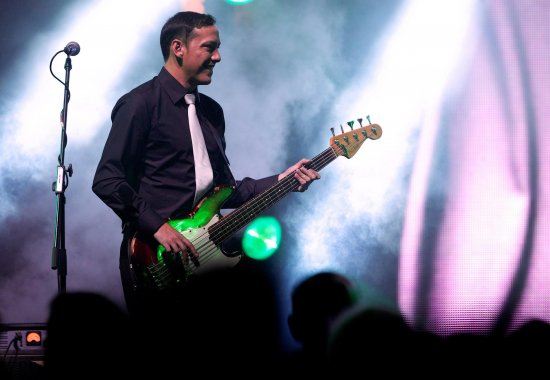 KARA GRAY
Genre:

Has the ability to play whatever the crowd wants!

Instagram:

@KaraGray

Biography:

Another New Zealander in the McGettigan's ranks, this multi-instrumentalist has made his way around the world playing for all sorts of bands playing every genre imaginable. Now a very versatile solo artist in his own right, expect the night to skip all over the musical diaspora. His unique and wide-ranging vocal abilities make him one of the most flexible musicians around. Kara has the ability to play both bass lines and guitar lines at the same time with one instrument.

Favorite
song!

Enjoys playing whatever the crowd wants!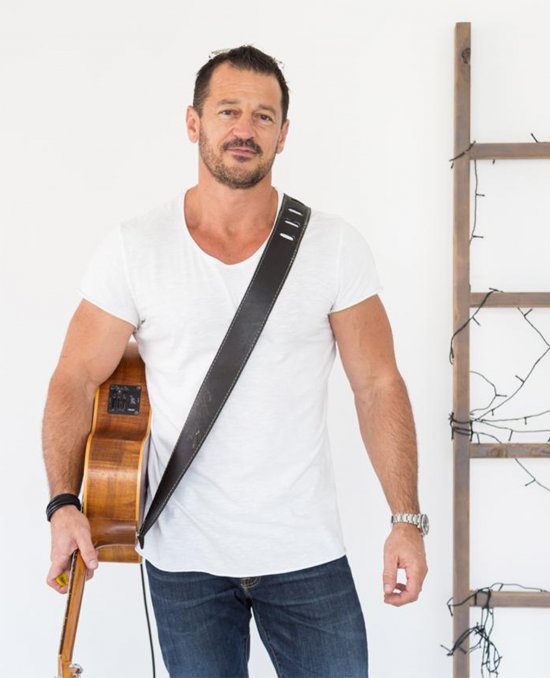 chad sycamore
| | |
| --- | --- |
| Genre: | Anything from Reggae to Jazz |
| Instagram: | @Thirstyworkmusic |
| Biography: | This truly unique Kiwi guitarist / vocalist brings the funk to kick-start your musical weekend, and with over 15 years performing in the UAE expect anything from Reggae and Jungle to Jazz - the big man knows how to get the room buzzing. |
| Favorite song! | Your favorite song! |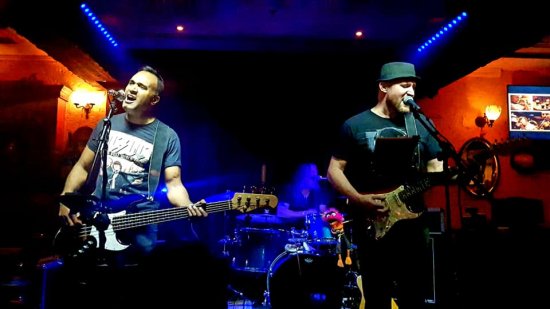 20th Century Boys
Artist/s

Mariusz Bodnar, Mark Maynard, Phil Doughty

Genre:

Rock, Indie, Classic Pop

Social:

@20thCenturyboys

Biography:

A highly experienced power trio who have been specializing in playing a punchy, no nonsense style of Rock, Indie and Pop classics for a wide range of audiences. Mark, Mariusz, and Phil have come together from their home countries of New Zealand, Poland, and the UK to form the 20th Century Boys and perform all over Dubai and the rest of the UAE. 20th Century Boys have collaborated with some of the best-known musicians and singers to produce an expanded repertoire and differing musical genres to suit a multitude of venues. 20th Century Boys have the ability to adapt to multiple genres of music to appeal to different age groups across many environments and locations.

Favorite
song!

One by U2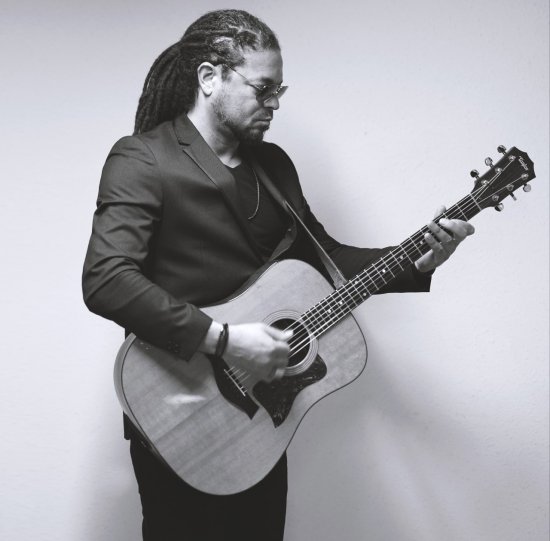 Al and Dhalia
Artist/s

Al Farah and Dhalia Brava

Instagram

Facebook:

Biography:

Al is a British singer hailing from Liverpool, Al has been a performer from a young age and was a part of a Blues band before he had left school. Since then Al has been part of a variety of bands playing everything from Rock to Reggae. His influences are clearly heard in his style of play and love to mix up his acoustic sets with a broad spectrum of musical styles and genres. Dahlia Brava is a songwriter and recording artist who has over 10 years of experience in the music industry, she has worked around Asia and most of the United Arab Emirates. She has performed and collaborated with artists from all over the world and this can be seen through her musical style.

favorite
song:

Anything by the Beatles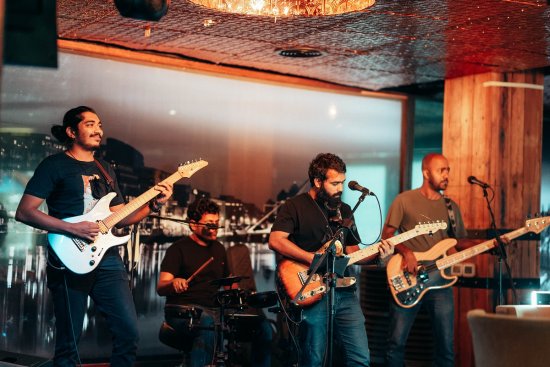 Tone Crew
Artist/s

Afu, Riley, Mabi and Arham

Genre:

Pop, RnB, Jazz,blues, Rock, Country, Latin, 80s Dance, Alternate indie, Disco,

Instagram:

Facebook:

Biography:

The Tone Crew are an exclusive house band for McGettigan's. The versatile 4 of Tone Crew keep an energetic presence on stage, catering for any type of crowd and have a wide range of music from classics to contemporary hits.

Favorite
song:

Dakota by Stereo Phonics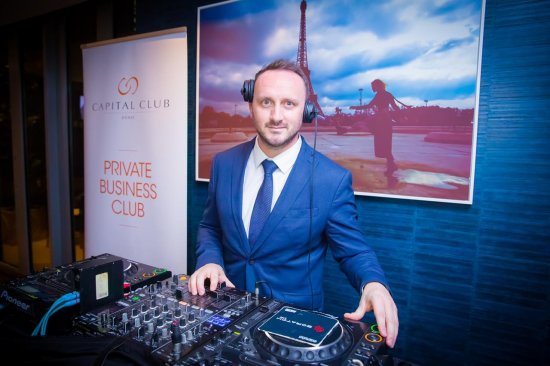 Johnny Hammond
Artist:

Resident DJ

Genre:

House,RnB,Hip Hop,Rock,Classics

Instagram:

Facebook:

Biography:

Johnny Hammond is widely regarded as one of Irelands most experienced DJ's, with over 20 years experience. Johnny has performed at many large events such as the Abu Dhabi F1, Dubai Rugby 7's, and has performed with large acts such as Calvin Harris and Tiesto, to name a few.

Over the past 22 years Johnny has also been applying his trade and event production skills to the fashion industry and high-profile media events, at local and national levels, and has garnered great respect. Johnny was also the in-house DJ for Brown Thomas Ireland, and the resident DJ for the Celia Holman Lee Model Agency. Dubbed as 'Irelands most experienced club DJ' with a unique ability to read a crowd and adjust his sets to cater for everyone.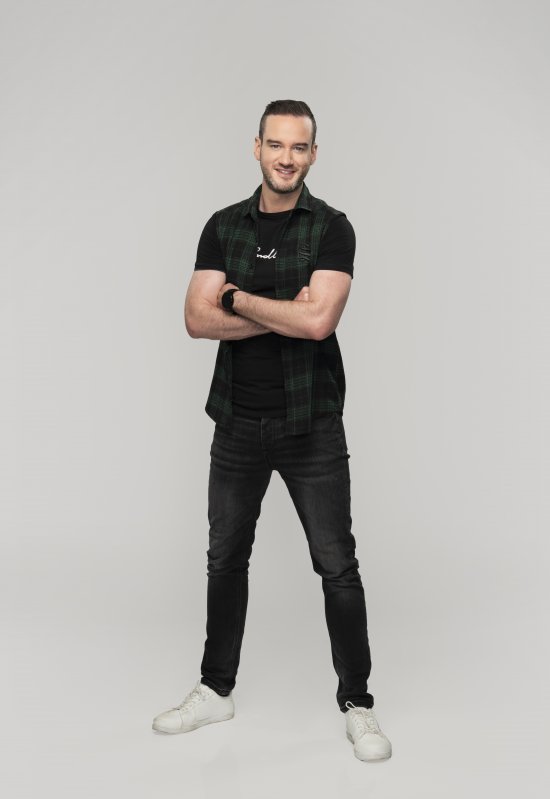 DJ Jono
Artist:

John Hayes

Genres:

Commercial, Pop, Dance

Instagram:

@92Jono

Twitter:

@92Jono

Biography:

Best known as one of the voices on The Big Breakfast on Dubai 92, Jono is also the DJ at McGettigan's JLT most weekends, as well as having played support for The Backstreet Boys, Mel C, Rag'n'Bone Man, Westlife, and even Boyzone! Hailing from Limerick, Ireland, Jono has been in Dubai for 12 years – having spent seasons playing in holiday hotspots across Spain and Greece.

Favorite
song:

Macarena!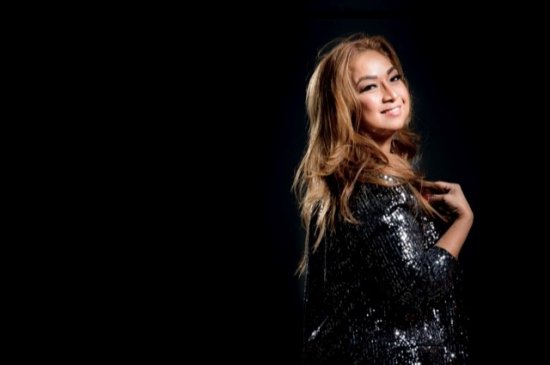 Shanice Michaels
Genre:

Modern and Standard Jazz, Pop, RnB, Funk and Soul

Instagram:

@ShaniceMichaels

Facebook:

@ShaniceMichaels

Biography:

Shanice has been a freelance singer in Dubai since 2006. She enjoys nothign more than performing live and the crowd can feel that — giving them an unforgettable musical experience every time she graces the stage. Being a Filipina musician in Dubai she prudly represents the Phillipines, showing guests from all over the globe the Pinoy's standard in performance - which is nothing short of incredible.

Favorite
song:

Any Stevie Wonder song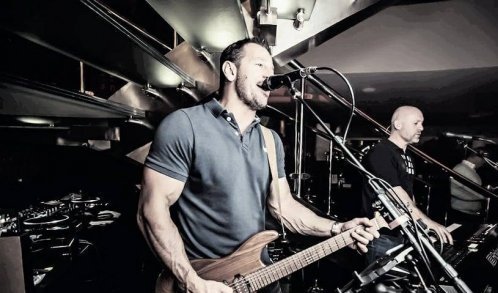 Thirsty Work
Artist/s

Chad, Adrian, Matt

Genre:

Pop, RnB, Indie, Rock

Instagram:

Facebook:

Biography:

Thirsty Work is a fun high energy multi-national trio, with its three members, Chad from New Zealand on guitar and lead vocals, Adrian from Australia on bass guitar and vocals and Matt from the UK on drums and vocals. These three lads, all with fifteen plus years performing in the UAE, love the craic and always have a blast getting everyone to join in, as they belt out all the classic sing-along anthems, one after the other till "ya throat is hoarse and ya body's beat!".

Favorite
song:

Your favorite song!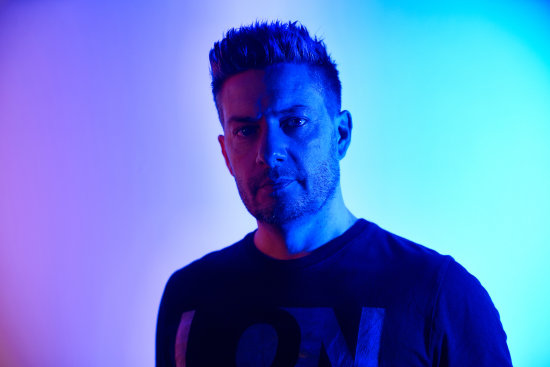 Brett Turner
Genre:

House,Classic R'n'B, Disco

Instagram:

@DJBretturner

Facebook:

@DJBretturner

Biography:

Brett's gigs have been as varied over the years as the many corners of the globe he's found himself in. Whether he's playing floor filling EDM at Lineker's in Marbella, Tech House until sunrise in Thailand, or cool poolside beats for Nikki Beach, there's always one common thread - a love of the power of music to entertain, thrill and bring people together in one common experience.

Relocating to Dubai in 2016, Bret was a resident DJ at Mr Miyagi's before the pandemic, now returning with a bi-weekly Saturday night set at McGettigans in JLT. Regulars come back again and again for an ultimate 5 hour mix of open format party classics and new chart bangers, with the dance floor bouncing until 4am.

Favorite
song:

Faithless - Insomnia
Rack and Ruins
| | |
| --- | --- |
| Artist/s | Brian Brody, Matt Hanaphy. |
| Genre: | Folk Music |
| Instagram: | @RackandRuinsMusic |
| Biography: | Described as "raw and exciting", and blending their combined experience of many styles of music, they create a distinctive and edgy sound rooted in Irish traditional music and song. Rack & Ruins have already completed concert tours in Ireland, Switzerland and Italy, where they played the prestigious Triskell International Celtic Festival in Trieste. Having received many comparisons, the most regular would be The Pogues, Makem & Clancy, and even The Dubliners, but with a fresh contemporary feel to their music. Rack & Ruins collaborations so far include writing and performing with Neo-folk band ROME on their album 'The Dublin Sessions' and also a live performance with Italian folk legends Modena City Rambler in Dublin's Opium venue. |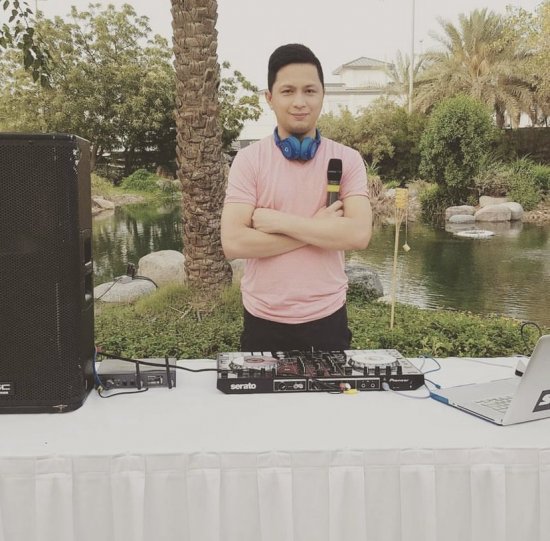 Rexy groovegroundz
Genre:

House, Techno, Electronic, RNB, Hip Hop, Commercial, 80s/90s music, Soul, Funk

Instagram:

Biography:

Groovegroundz performed as a DJ at music festivals, nightclubs and private events such as Weddings, Birthdays, and company partyies back in the phillipines. He came to the UAE in year 2009 and started to rock parties in hotels, yachts, nightclubs and house parties. He loves to listen to bassive/groovy music, which is why his favorite genre is Latin house/bass house and jumpy future house, because it sounds SEXY to his ears. Regardless of the genre, his main goal is to keep the dancefloor alive and play as an Open Format DJ, read the crowd and make it a night to remember.

Favorite
song!

Nobody Told Me – Sunnery James and Ryan Marciano ( Mednas Remix)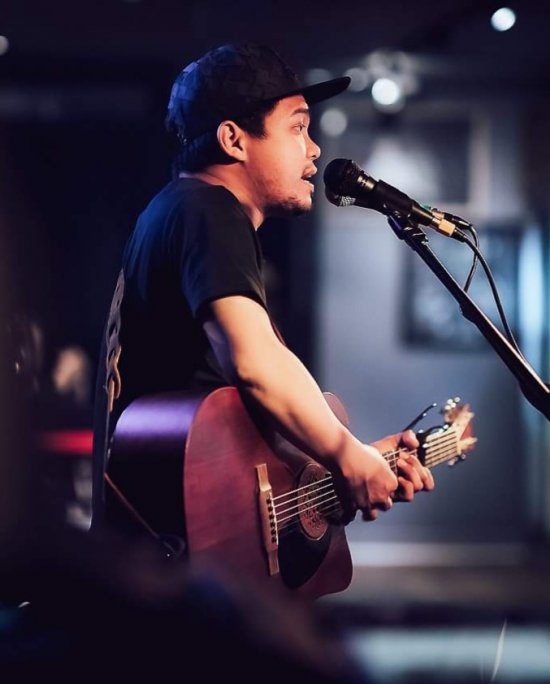 Martin Go
Genre:

Pop, Soul, Classics, Country, Alternative, Rock, R&B

Instagram:

@Martingo3

Biography:

Martin is talented acoustic guitarist, singer and a live-looping artist. Currently residing in UAE, since 2012, and has been performing in various venues in Abu Dhabi and Dubai. His repertoire consists of an acoustic variety of pop, soul, classics, country, alternative, rock, R&B, and anything in between!

Favorite
song:

Little Talks – Of Monsters and Men.